Whatever will get you through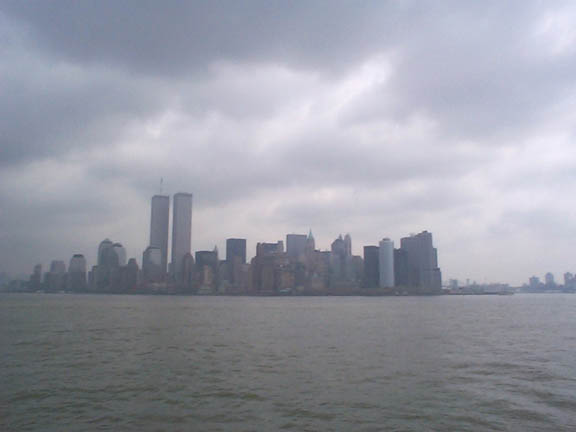 I was lying in bed when the first daylight of 2005 crept through the window in the attic bedroom. Though I don't know how you can call waht you get out in the northeast daylight. In 7 days there I don't think the sun ever unrobbed it's clouds and shined down in it's naked brilliance. But as the first veiled rays shined through onto my face, I marveled at how far I had come in 2004. The miles I traveled. The changes I made. The friends found and lost temporarily and a few I lost forever. The mistakes and successes and the decisions that just keep me gliding along at the same pace. And I don't make new years resolutions. But if I did my 2005 resolution would be less feeling and more things. More people. More places. More nouns. I want new nouns.
It's back to the books and believe me, there will be plenty of writing to come. The amount of time I have to give to you is increasing draastically. And more importantly so is the amount of insights. Though I fear that too much of it will be spent bleeding to you about how horribly aweful it is to be a student of journalism. To watch every beautiful ounce of your creative juices sucked out, bottled up and shipped off overseas (hopefully to tsunami victims).
And some days the only thing that keeps me going is you. Maybe not you. But the thought of you. So long as you are satisfied with half of my heart. And if not. You might still enjoy the 3.2 megapixel's of brunin' love that I will soon start flowing you via my new Cannon Digital Elf. All I need to do is pirate Photoshop and I'll be all set to show you my world, digitally enhanced, pocessed, cropped and duplicated. This is not the truth. Oh no. far from it. But I guess you hold onto whatever will get you through.